Refining a skill doesn't only take studying theory, but a lot of practice as well. If you cannot think of something to design for the life of you, try using design challenge generators. In order to help you sharpen your skills, we've made a compilation of prompt generators you'll definitely find helpful.
See the Gingersauce's pick 👇🏻
Design Challenge Generators To Refine Your Skills
1. Designercize.com – For challenges of varying difficulties.
Designercize is a design prompt generator that will definitely turn on your creativity and fast solving skill. The website offers a variety of prompts, from simple ones like designing a search bar to more complex ones like a multi-user dashboard. Depending on your skill level, or the time you have, you can choose which challenge you'd like to try yourself in – easy, medium, or hard.
There is also a timer you can set on the website to train your speed.
2. Uicoach.io – For specific challenges.
If you're pursuing UI design, or just want to learn a new skill, try UI Coach. It is a design challenge generator that offers detailed and specific tasks, with ideas, colors, fonts, and even illustration libraries to use.
Learning a new skill is never easy, especially if you don't know how to train properly. UI Coach will help you work on a specific challenge, at your own pace.
3. Sharpen.design – For refining skills in different categories.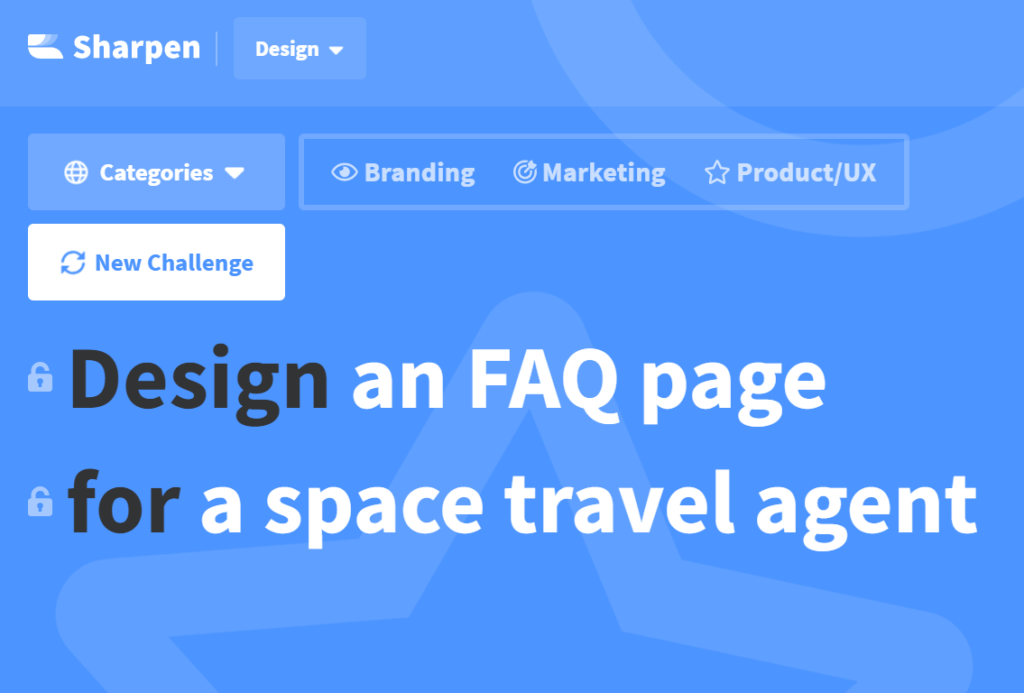 Sharpen is a great design prompt generator – and not only! Depending on what skills you'd like to refine, you can choose challenges within 3 categories: branding, marketing, and Product/UX.
Even if you choose marketing, you'll receive a design task to do – just more related to the marketing activities. For example, to design an ad, or a sticker pack.
What should I design is an awesome design prompt generator to get a creativity boost. The challenges are funny, yet kind of ambitious. Our advice – click on the button till you find something that makes you really laugh, and then design it.
Believe us, you'll be enjoying it.
5. FakeClients – For realistic briefs.
FakeClients is one of the design challenges generators that will keep you using it time after time. The website generates short briefs as if delivered by real clients. With FakeClients you can train to make logos, illustrations, websites, UI Design, UX Design, and more. The website also has a place for users to post their work and receive feedback: if you're a beginner, receiving professional criticism is crucial for further improvements.
6. Blush.Design – For illustration inspiration.
Blush Design is not one of the typical design challenge generators you saw us list before. It is a full-fledged tool where you can create illustrations of different kinds. Why have we listed it you may ask? Well, we think that if you're just starting to learn illustrations, Blush is the best place to look for a) the illustration style that is currently popular; b) inspiration.
The big part of doing original work in the later stages is growing the skill by referencing it at first. Try to recreate what you see on the app, and use it as a regular exercise.
7. Gingersauce – For learning branding.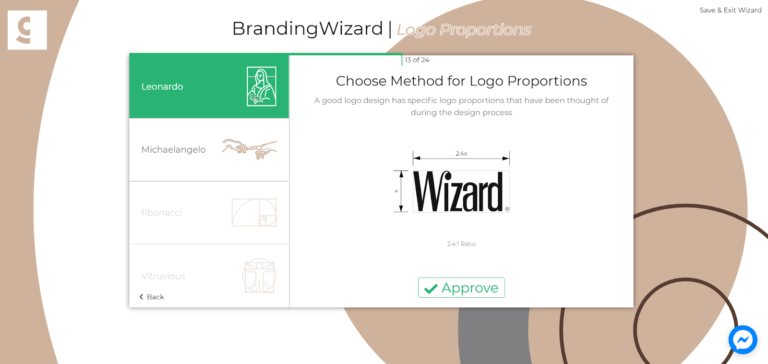 Though not being a challenge generator as well as the previous tool, you can easily consider it as one! The platform itself is a great guide to branding: every page of the brand book will teach you the elements of the brand identity you, as a designer, can offer your clients.
Moreover, on this page, you can find a slider-guide explaining why each of the brand guidelines pages is important.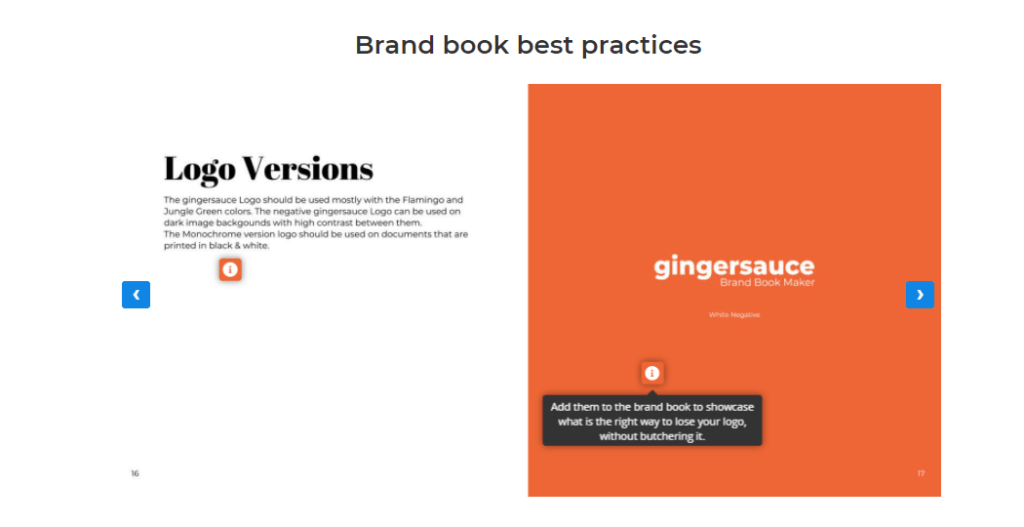 Learn to brand and create professional brand books!
Gingersauce is a brand guidelines builder that combines automation and creativity. You can use it to refine your branding knowledge, present your visuals, and, of course, create awesome brand books. It's a professional tool – meaning, it won't do a half-baked job, leaving you with a mediocre result.